Sharing God's love in our community
&

the world…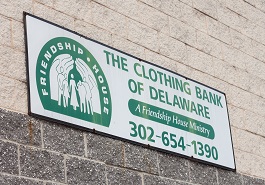 CLOTHING/SCHOOL UNIFORM DRIVE
to benefit Friendship House Clothing Bank   
Sunday, July 10 from 11:00am-12:30pm (after worship)
in the Concord Church parking lot
Clothing should be clean, gently used (only new socks and underwear will be accepted), and up to date, with the size label still attached. Suits and dressy clothing, toys, books, etc. are not accepted at this location and should be taken to places such as Goodwill or Green Drop.
School uniform donations (new and used) for
Friendship House's School Uniform Initiative
can also be dropped off at the clothing drive on July 10. Uniform items, in children's sizes 3T – 20, needed: pants, shorts, dresses, and skirts in khaki & navy, as well as polo shirts & cardigans in white, navy & light blue.
JOIN in our SEVEN DAYS OF PRAYER!
Using the Seven Marks of Vital Congregations, we're asking you to be part of this summer-long effort to
thank the Lord for the many ways the Spirit is leading us into faithful work at Concord, and
ask the Spirit to guide and strengthen us for what the Lord is leading us to do in the days ahead.
Click on the picture above to open (and download/print if you want) a card to use for including this in your personal prayer discipline in the days ahead.
Concord Presbyterian Church
Vacation Bible School
July 22-29, 2022 – 9:00am-noon
[Click on logo to access online registration form]
Volunteers Needed for Fellowship & Refreshments Following Worship
As you may know, we have resumed fellowship on the lawn after church for the summer. We need folks to volunteer to "host" for a Sunday. Just bring your smile and a simple snack – nothing fancy or homemade required! Supplies for the fellowship can be found in the narthex kitchenette. Set out cups, napkins, trash can, cold beverages (provided by the church), and your snack on the tables set up on the lawn. (In case of bad weather, there will be no indoor fellowship to minimize the potential for spread of COVID-19.)
To sign up to host, click here. Thanks to those who have already served or signed up. Worshipers are enjoying this opportunity to "reconnect"!