Sharing God's love in our community
&

the world…

From Brandywine Blazers Jazz Concert
Sunday, Sept. 18 in the Concord Church parking lot
The weather was warm, the jazz was cool, and a good time was had by all when the Blazers joined us for an afternoon concert. The Brandywine Blazers are an outstanding big band jazz ensemble who played together as high school classmates many years ago. They still reunite to celebrate their love of this awesome music through performances, workshops, and recordings.
It's Time to Declutter Your Closets, Cabinets, & Drawers!
Saturday, October 15, 8:00am-noon in the Concord parking lot
The Clothing Bank van will be on hand to receive your donations
Contact the Church Office if you would like a table.
Welcome back to…
for children in kindergarten through 5th grade
10:00am: Worship in the sanctuary with your family
10:15am: Children (and parents!) may come forward for Wondering Time or watch from their seats.
After Wondering Time, children are invited to follow the J.A.M. Leader and J.A.M. Helper to the Sunday School hallway for the creative response (Art, Games, Video, Mission Project, etc.) to God's Word!
Following worship, parents should pick up their child from J.A.M. after checking in with the J.A.M. Leader.
Questions? Need more information? Email concord.christinap@gmail.com
Mark your calendars…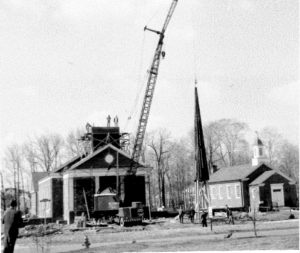 Concord's 70th Anniversary Celebration
Sunday, October 23
Special guest preacher – The Rev. Fritz Ackerman
Followed by a luncheon in Fellowship Hall
Details coming soon!